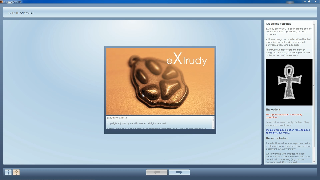 The start screen. From here there are only a few steps to your own printable eXtrudy object.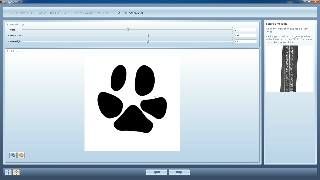 A raised decoration element is created. In this case the dog's paw imprint will be added to the front side with a smooth, curved surface profile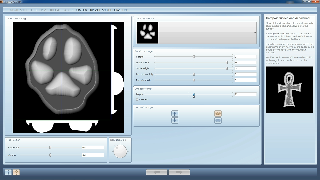 The complete draft for the front side. It shows the shape and all engraved/raised decoration elements. Their position, size and orientation could be freely chosen.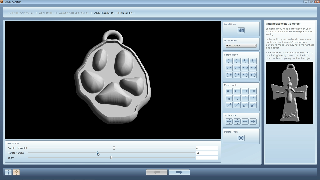 The final 3d object is a solid mesh with front and back side. Hooks for necklaces could be added as well. This object will be exported as .obj file and is ready to be uploaded to your favourite 3d printing service.